"An easy-to-place bulk fill that does not require a capping layer and results in highly esthetic, strong restorations."
A recent evaluation by Dental Product Shopper examined Estelite Bulk Fill Flow through a panel of doctors. The final result was an excellent rating of 4.3 out of 5, making Estelite Bulk Fill Flow a Dental Product Shopper Best Product.
Check out some of the notable features that the evaluators mentioned:
No capping layer needed with a cure depth of 4mm for quick and reliable restorations
Excellent cavity adaptation
Great marginal seal
Minimal shrinkage stress
High wear and abrasion resistance
Only comes in 5 shades with unique chameleon effect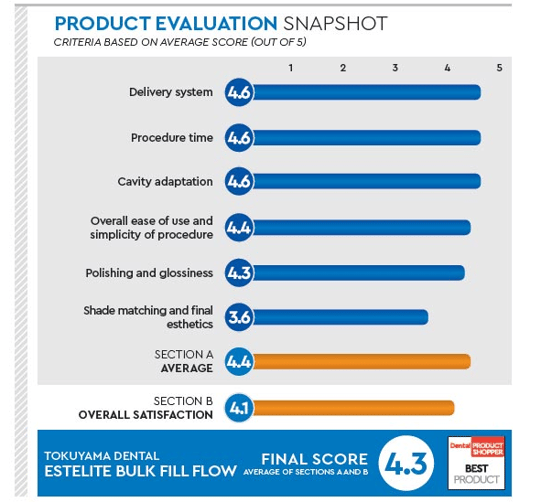 Estelite Bulk Fill Flow is a high-quality bulk fill material that enables doctors to complete large restorations in a shorter and more efficient amount of time. Tokuyama Dental perfected this material through its spherical fillers, which maintain the strength of the composite without compromising the material in terms of shrinkage stress. Estelite Bulk Fill Flow is an excellent composite material to try if you have been considering using a bulk fill material for your restorations.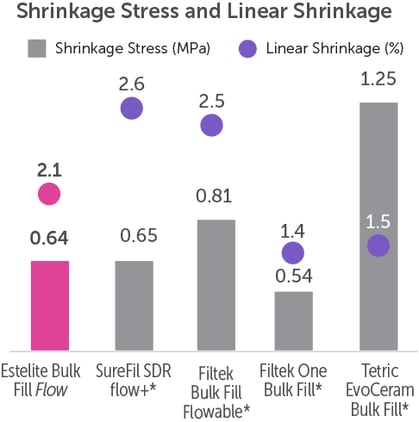 Excellent Wear Resistance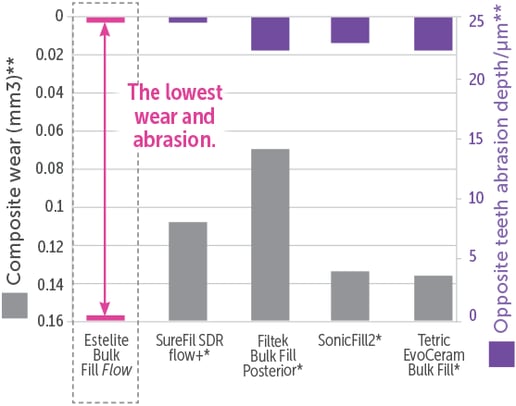 Read the full evaluation on Dental Product Shopper's site by clicking here.
All rights of evaluation reserved by Dental Product Shopper.