For this case, I'd like to show how well OMNICHROMA FLOW works on posterior restorations. The patient had small interproximal caries and I did very conservative slot preps [figure 1 and figure 2].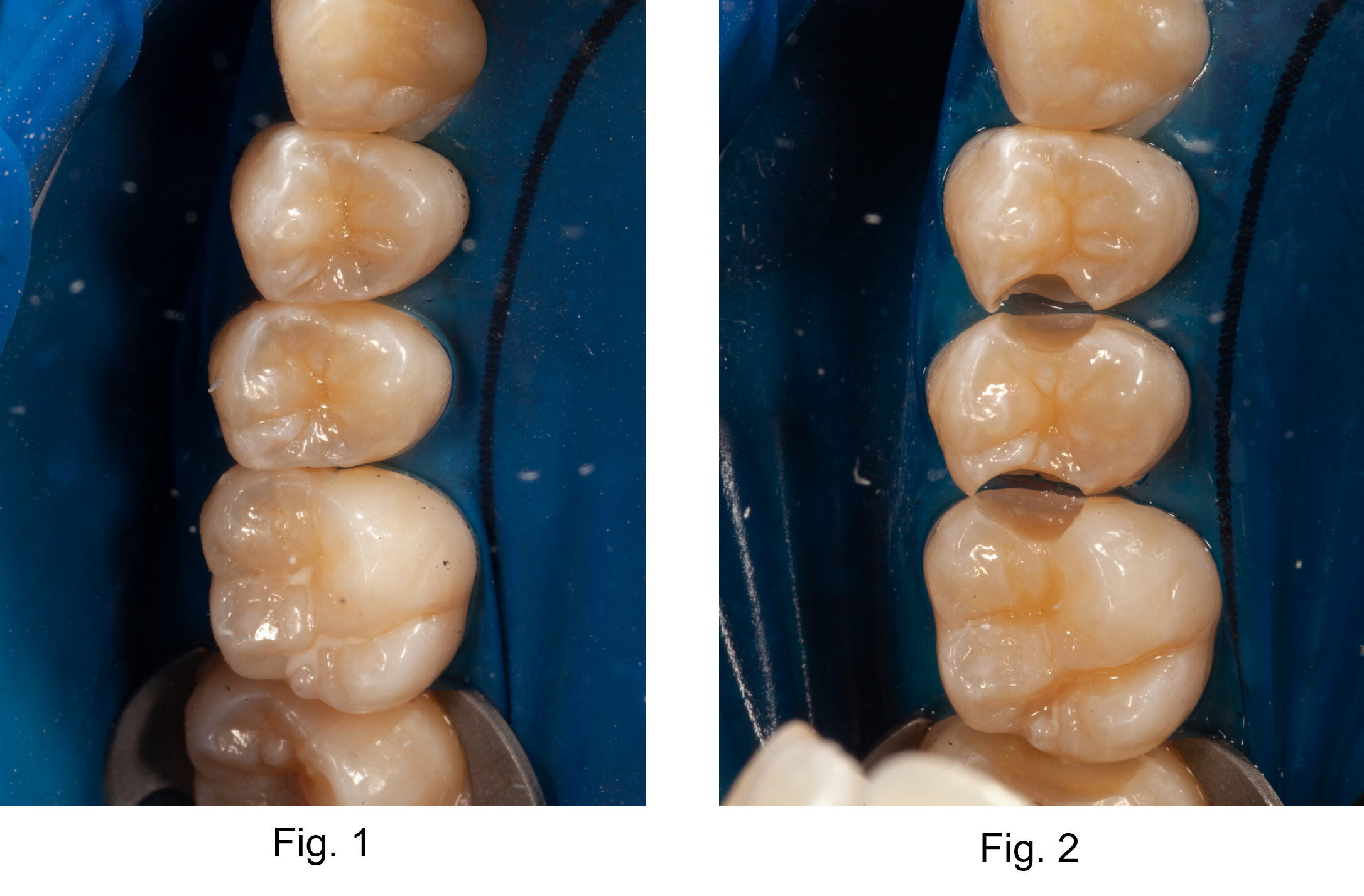 TREATMENT
The matrices were positioned and stabilized using wedges and rings (Triodent V3 matrix system) [figure 3]. A total etch technique was used with 37% phosphoric acid [figure 4], followed by Adhese Universal bonding resin (Ivoclar Vivadent)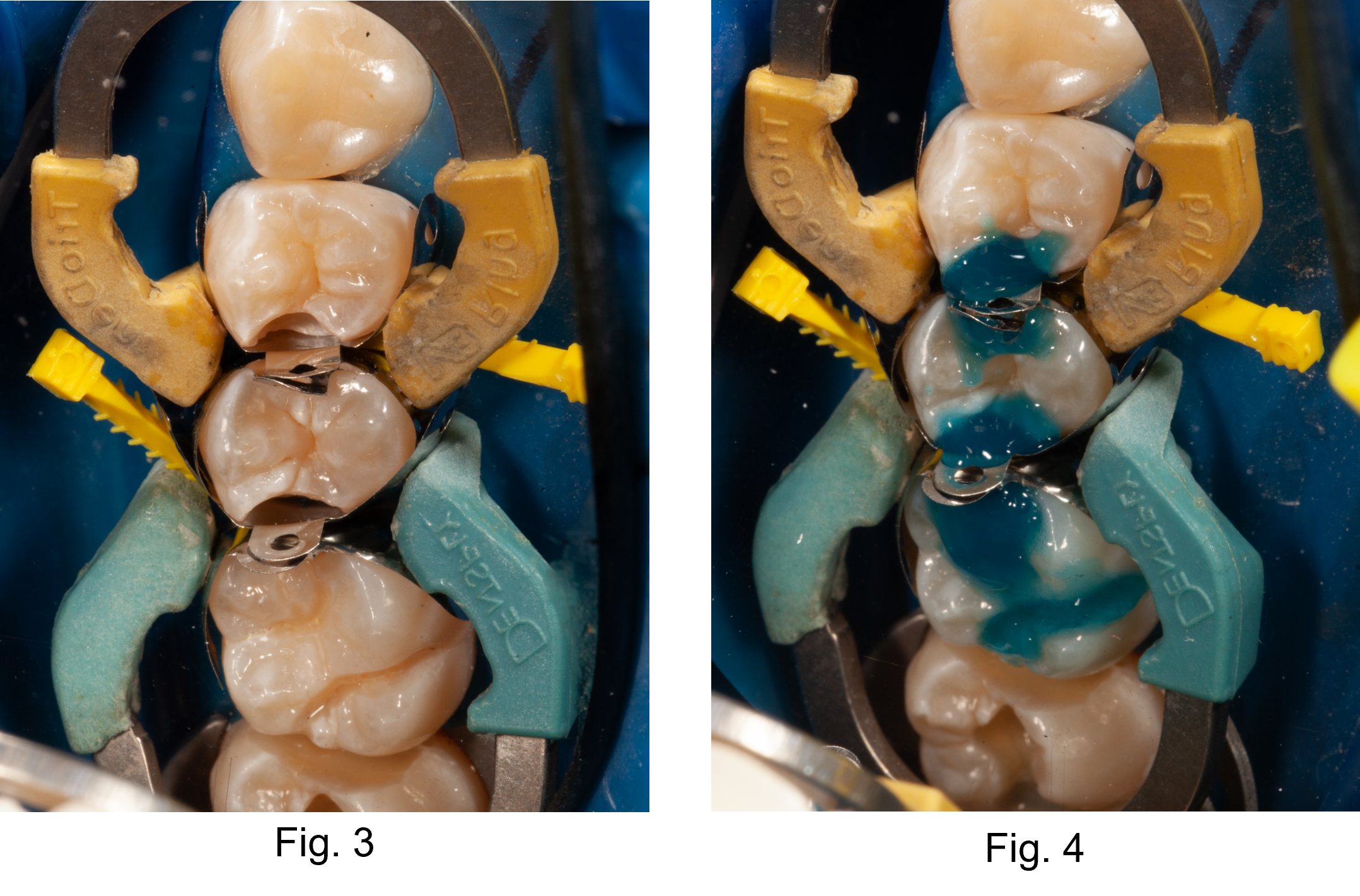 When the preparations are so small, it can be difficult to get standard composite carpule tips to fit into the slot in order to inject the composite without making a mess. And even if you do, it can still be challenging to use a small instrument to compact the composite into the prep without introducing air bubbles. Using the small tip of the OMNICHROMA FLOW is much easier to control how the material is added and visually see how it adapts [figure 5]. Because these are such small preparations, I typically fill them in one increment.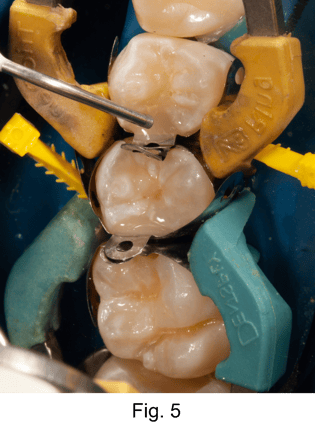 Finishing and polishing was completed with Soflex disks (3M ESPE), carbide burs (Komet), and a PDQ silicone composite polisher (Kerr). The immediate post op shows how nicely the OMNICHROMA Flow blends with the surrounding tooth structure [figure 6].